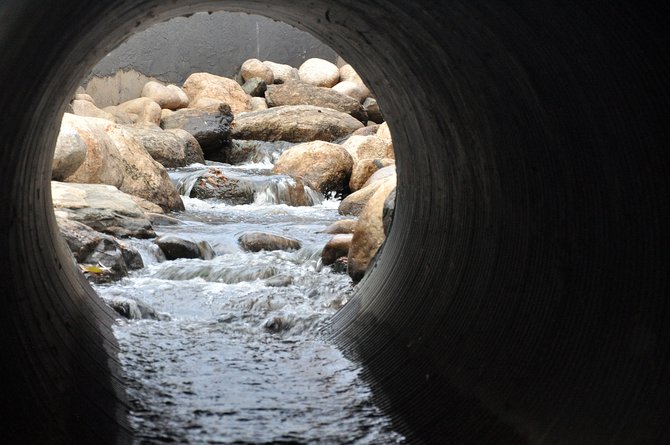 Water runs down a culvert Friday near the intersection of Lincoln Avenue and Seventh Street. Depending on the results of an ongoing study of the city's stormwater system, Steamboat residents as soon as next year could start to pay a new fee to fund upgrades to the system.
Stories this photo appears in:

Proposal depends on results of ongoing infrastructure study
Interim City Manager Deb Hinsvark said Thursday that the scope of the fee, or whether it will be assessed at all, will depend on the results of an ongoing infrastructure study of Steamboat's bridges, culverts and dams.