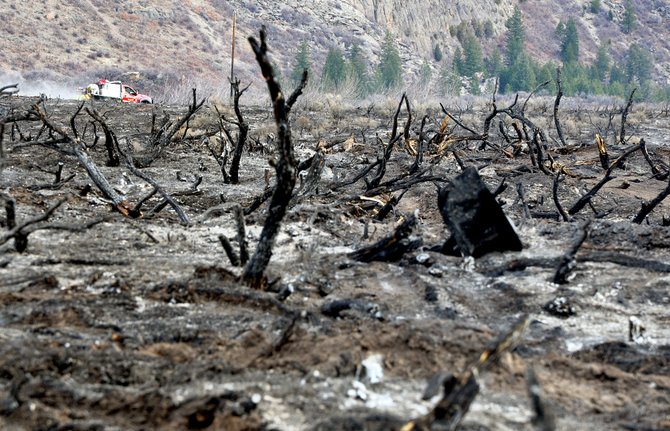 Firefighters mop up the remains of a wildfire Monday afternoon at the base of Sleeping Giant. The blaze, which consumed 40 acres but didn't threaten any structures, started as an agricultural burn Sunday afternoon near Routt County Road 46.
Stories this photo appears in:

Routt County Emergency Management Director Bob Struble said firefighters still were working Monday morning near Routt County Road 46 to put out some hot spots around the blaze.