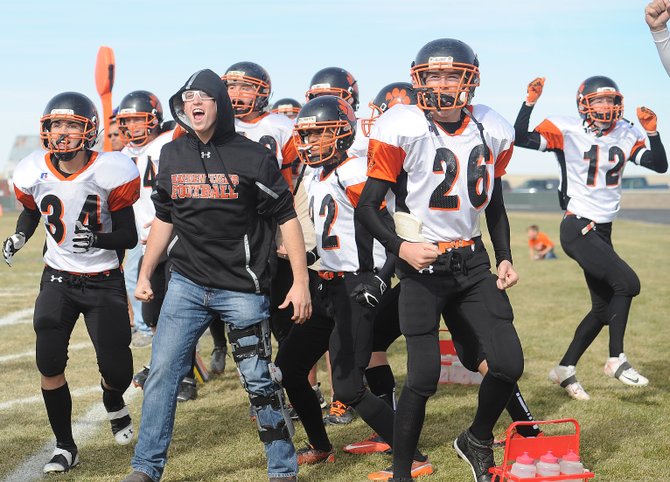 The players on Hayden's sideline erupt as Jordan Ferrier returns an interception for a touchdown late in the second quarter of Saturday's playoff game against Akron. The play gave the Tigers the chance to tie, but a quick touchdown on the Rams' ensuing possession meant the return was as close as Hayden would get to pulling off the upset.
Stories this photo appears in:
The Tigers came close this season, and in that lies both the joy and the pain.

The No. 14 Hayden Tigers played close but couldn't upset No. 3 Akron on the road in the 8-man playoffs, falling, 44-28, in a season-ending loss.