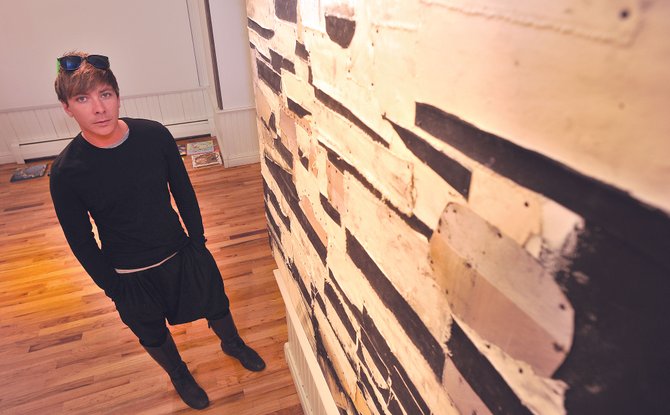 Park Myers, artistic director for the Steamboat Springs Arts Council, is in charge of setting up the "Reconstruction" show at the Depot Art Center. The show features local artists who were asked to create their own interpretations of a piece by Gregory Block.
Stories this photo appears in:

From oil paintings of realistic scenes to glass collages and literary works, local artists contemplated Gregory Block's work in the context of their own with the parameters only of a 12-inch-by-12-inch canvas.
November 1, 2012 6:40 p.m.