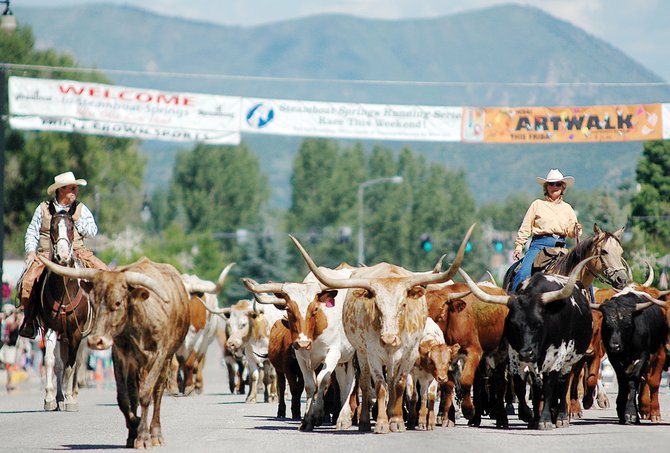 Traffic in downtown Steamboat Springs was ground to a halt July 6, 2009, as the Saddleback Ranch Cattle Drive sent a herd of longhorns from the west end of downtown to the rodeo arena near Howelsen Hill. Organizers of the popular downtown cattle drive during the Fourth of July holiday say they need an additional $3,000 to make insurance premiums in order to revive the event this year.
Stories this photo appears in:

Steamboat Springs' broad main street was literally built to host cattle drives, but the logistics of trailing 200 head of cattle down Lincoln Avenue are becoming more complicated and expensive, even if it's just once per year.