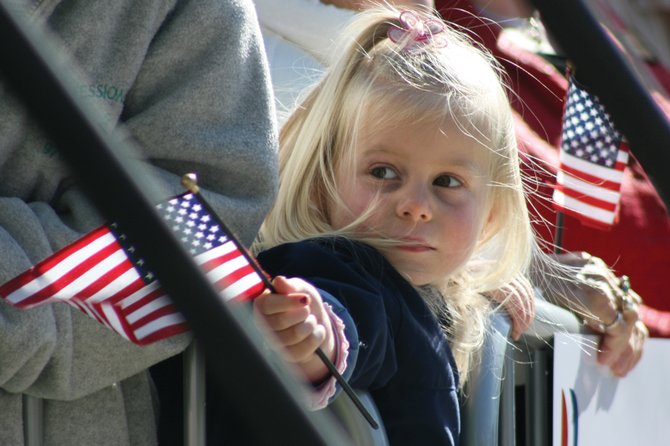 A young girl holds a flag during a campaign rally Tuesday morning for Republican presidential nominee Mitt Romney. About 2,000 people, or more by some estimates, attended the event at Alice Pleasant Park in downtown Craig.
Stories this photo appears in:

As Tuesday morning wore on, the line would only grow longer as an estimated 2,000 people gathered to catch a glimpse of the first presidential candidate ever to visit Craig.