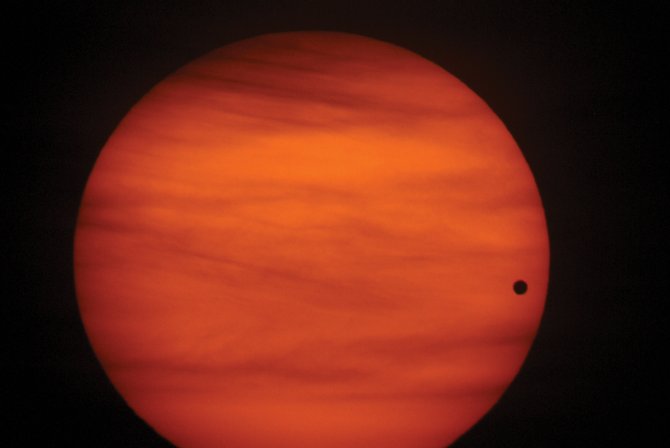 The Venus transit of June 8, 2004, shown here, was the first in the current pair of transits, but it was visible only from the eastern U.S. Next week's transit will be the last one until 2117 and will be seen from coast to coast. Be sure to practice safe solar observing with a proper filter or telescope projection technique to view the small black ball of Venus as it drifts across the sun.
Stories this photo appears in:

"By far the noblest (sight) astronomy affords." That's how Sir Edmund Halley of Halley's Comet fame described a transit of the planet Venus across the face of the sun.