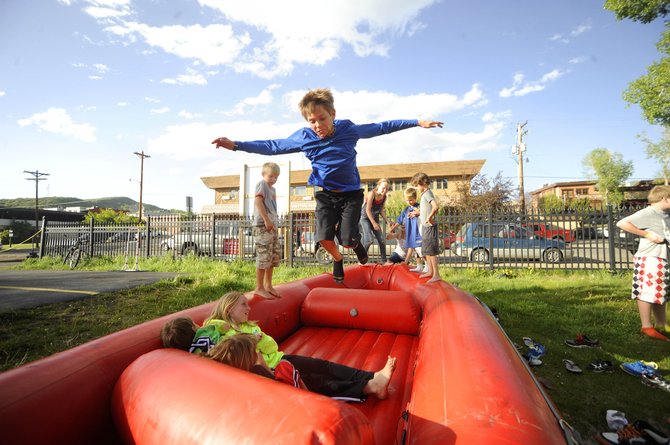 Cole Gedeon, 10, of Steamboat Springs, plays on a raft during the Yampa River Festival registration party Friday at Backdoor Sports. Find a complete Yampa River Festival schedule here. The National Weather Service is forecasting a high of 77 degrees Saturday with winds as fast as 70 mph.
Stories this photo appears in:

Officials urge caution during holiday weekend
Conditions remain ripe for wildfires in Routt County, which has local officials urging people to use caution during the holiday weekend. A red flag warning has been issued through this evening as a result of low humidity, dry vegetation and strong winds that could include 70 mph gusts this afternoon.