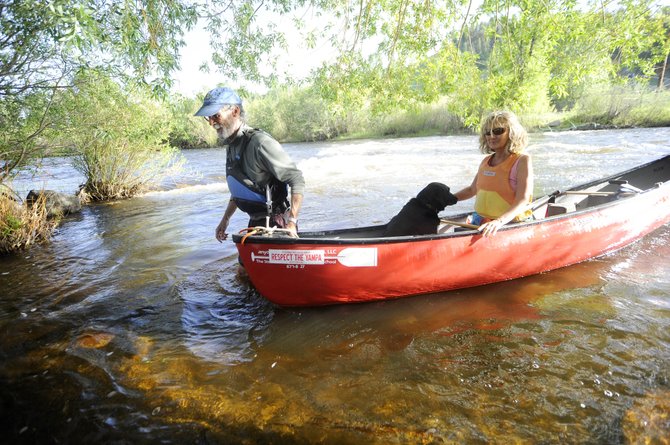 Steve and Linda Lewis and their dog Bennie arrive at the Yampa River Festival registration party Friday at Backdoor Sports. The Yampa River Festival is one of the signature Memorial Day weekend events in Steamboat Springs. The National Weather Service is forecasting Satuday's high at 77 degrees, and forecast winds as fast as 70 mph have area officials worried about fire danger during the holiday weekend.
Stories this photo appears in:

Officials urge caution during holiday weekend
Conditions remain ripe for wildfires in Routt County, which has local officials urging people to use caution during the holiday weekend. A red flag warning has been issued through this evening as a result of low humidity, dry vegetation and strong winds that could include 70 mph gusts this afternoon.