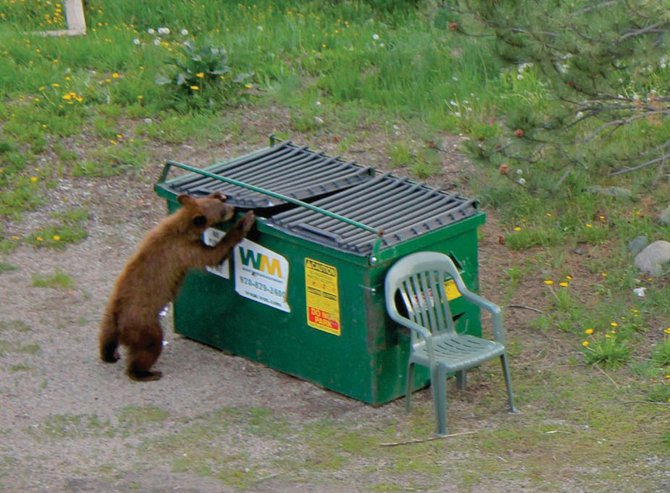 This bear had no trouble helping himself to a snack from a bear-proof Dumpster earlier this month near 11th and Oak streets in downtown Steamboat Springs. Police say they plan to increase enforcement of trash rules.
Stories this photo appears in:
The black bear that fell from a tree Wednesday after being tranquilized is OK, and Steamboat Springs Police Department officials said they're going be more aggressive in enforcing rules meant to keep bears out of trash cans and Dumpsters.