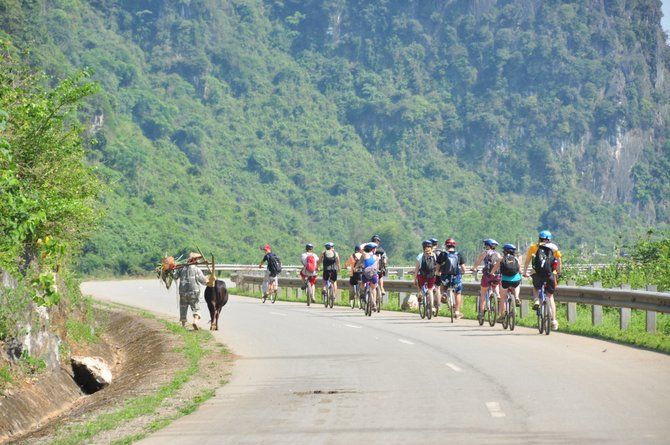 The Lowell Whiteman School students bike near Chay Lap in central Vietnam. The students contributed to the community by painting two schools, working in the rice and peanut fields, and leveling a road.
Stories this photo appears in:

When Lolo Thornton departed last month for Vietnam and Cambodia, The Lowell Whiteman School junior knew only two Vietnamese words. But a language barrier didn't stop her from connecting with schoolchildren in Chay Lap.