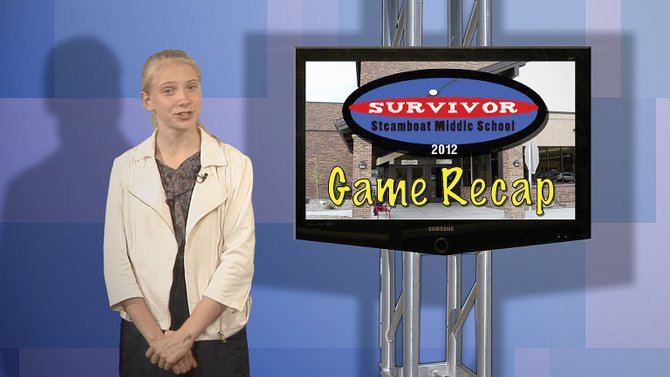 Keala Fraioli, a Steamboat Springs Middle School student, played the host of Steamboat Springs Middle School's "Survivor" film, which will air at 5:30 p.m. Thursday at the school. Local KPA Productions helps the students produce and film a movie each year in place of a school theater program.
Stories this photo appears in:

Local production company helps create 3rd annual student film
There was no script and maybe a few lines of direction for each scene. But the 50 middle school students who acted and helped film the school's annual spring movie production in April took the concept of improvisation to a new level.