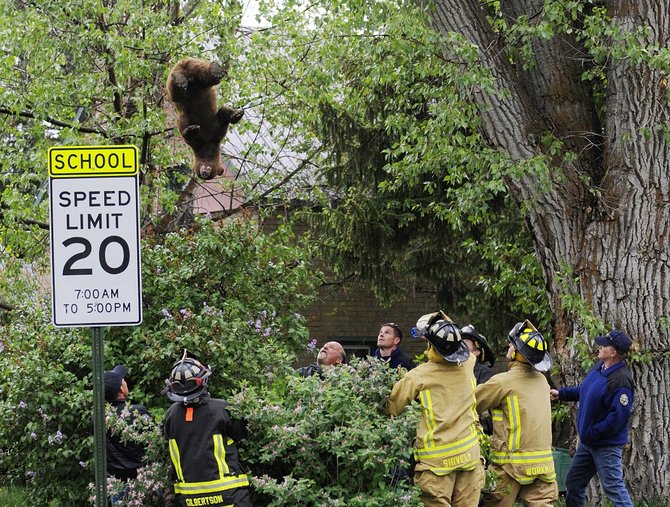 Firefighters and Division of Parks and Wildlife officers hold a tarp to catch the falling bear.
Stories this photo appears in:

After 37 years, Jim Haskins has earned the reputation of being a loyal state employee who is eager to do the right thing with a fire in his belly.
Animal wedges itself between branches after being tranquilized
Steamboat Springs Fire Rescue firefighters got an unusual call Wednesday when a black bear did not fall from the tree in which it was tranquilized.