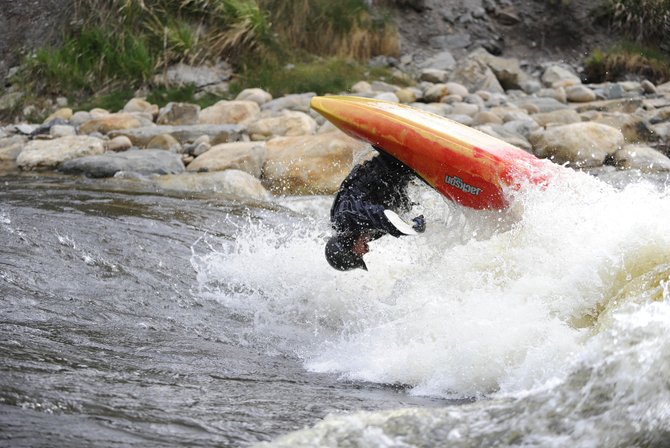 Yampa resident Stevo Parker kayaks Friday in Charlie's Hole on the Yampa River. Flows on the Yampa are expected to dip below 700 cfs next week.
Stories this photo appears in:

Forecasts call for the Yampa River to surge one more time before plunging to levels that could allow commercial tubing operations in Steamboat Springs to begin. If the forecast for rains proves accurate, flows on the Yampa where it heads through downtown Steamboat could grow to 1,400 cubic feet per second tonight. But by the end of next week, flows are expected to drop to below 700 cfs and continue a quick downward trend.