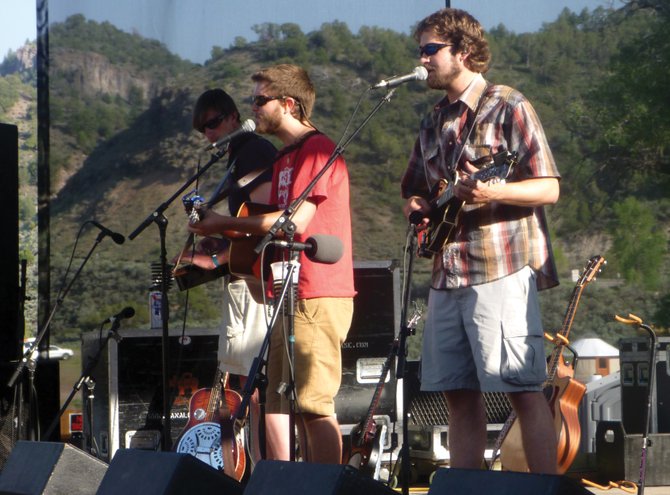 Missed the Boat members, from left, Jon Huge, Ryan Cox and Andrew Henry, performed with their band in May 2011 at State Bridge. The historic music venue in Bond was rebuilt last year and opens again this weekend. Missed the Boat will play there again May 25 for Campout for the Cause.
Stories this photo appears in:
In Steamboat there is something about music that has a bluegrass funk-rock vibe that just makes any listener want to get up and dance. For local band, Missed the Boat, their beat has become infectious.
Steamboat's Missed the Boat to perform May 25
If there's one common thread weaving its way through the lineup of bands playing at State Bridge's opening weekend, it's "Colorado music staples," said Scotty Stoughton.