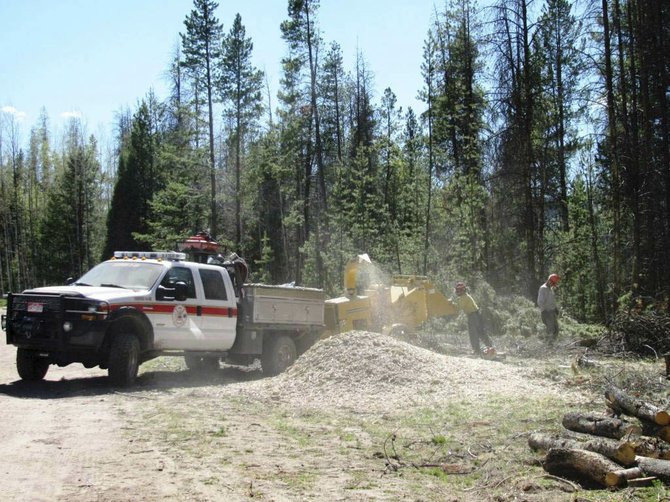 Oak Creek Fire Protection District mitigation crew members use a chipper while working near Stagecoach.
Stories this photo appears in:

For the second summer, grant money is allowing firefighters in South Routt County to help residents protect their homes from wildfires.The $173,000 project includes the cost of equipment and for three firefighters to work in the Stagecoach area this summer. Another firefighter will join the project later to help burn slash piles once the snow begins to fall.