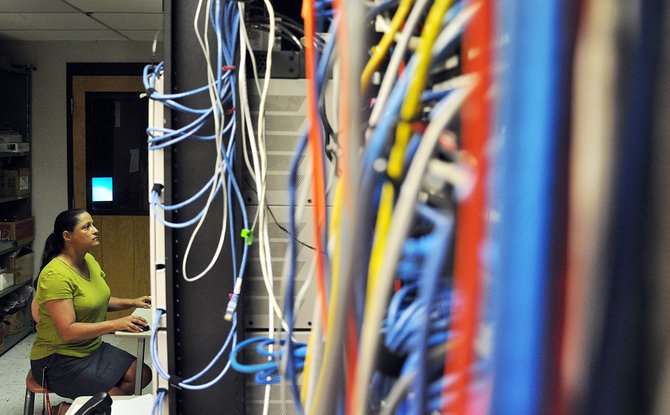 Kandise Gilbertson, a technology integration specialist for the Steamboat Springs School District, performs some maintenance on security cameras Tuesday from the data center inside Steamboat Springs Middle School. The South Routt School District is planning to consolidate its technology resources with Steamboat.
Stories this photo appears in:

South Routt plans to tap Steamboat to manage tech needs
South Routt contracted Steamboat this school year to help manage some of its technology needs and maintenance, and the smaller district plans to completely consolidate its tech services with its neighbor to the north next school year.