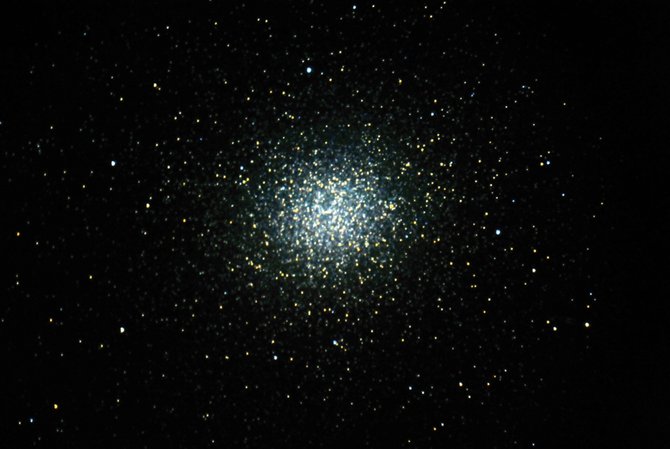 As large as the full moon in the sky, the star cluster Omega Centauri contains millions of stars and appears like a fuzzy ball to the naked eye. Binoculars or a small telescope will reveal the swarms of stars within the cluster. This image was taken through a 7-inch telescope from atop Mauna Kea in Hawaii on March 28, 2012.
Stories this photo appears in:

Centaurs figured heavily in the mythology of the ancient Greeks — so much so that two of them are immortalized in the stars as our constellations of Sagittarius the Archer and Centaurus the Centaur.