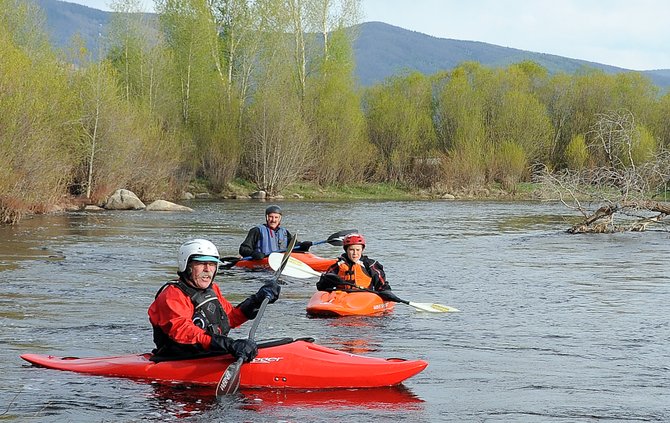 Barry Smith leads Spencer Schlegel, middle, and Gary Schlegel down the Yampa River on Saturday afternoon. Kayakers aren't expecting a big season, but they said that so far, conditions have been as good as possible, considering the lackluster winter snowfall totals.
Stories this photo appears in:
It works out. That's the lesson Barry Smith said he's learned after decades spent watching the Yampa River's rise and fall in Steamboat Springs.