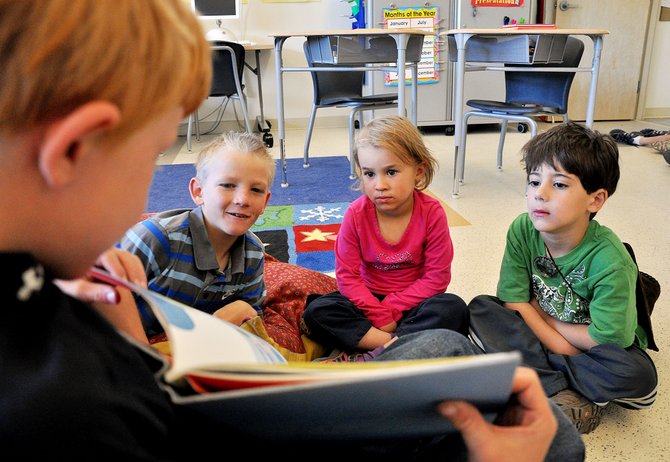 North Routt Charter School student Emmitt Meyring holds up a book as Lex Lewis, left, reads with North Routt Preschool students Emma Crocker and Sal Bessey. Collaboration between students at the two campuses is easier now that their buildings neighbor each other.
Stories this photo appears in:

Nearly eight months after closing, North Routt Preschool still seeks solvency
A debt of $19,000 still looms, as does a mortgage of more than $200,000. Old bills still need to be paid, too. Major challenges lie ahead. But Kerri Ann Crocker said Wednesday that simple gifts are keeping the North Routt Preschool alive.