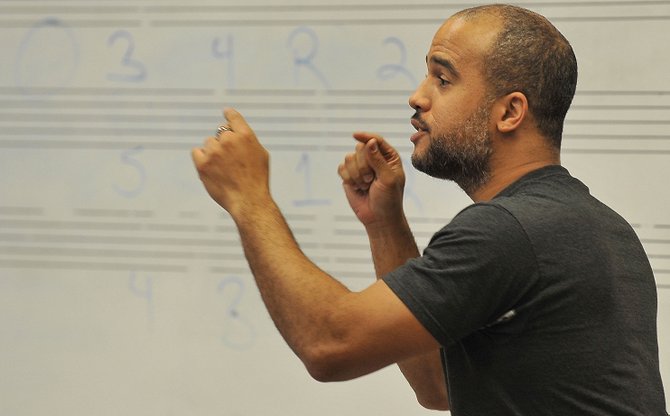 Daniel Bernard Roumain, a classically trained composer, performer and violinist, works with high school band students Tuesday in Steamboat Springs. He will perform Friday at Strings Music Pavilion and is the featured artist for the 2012-13 Strings School Days outreach program.
Stories this photo appears in:

This week, New York-based musician and composer Daniel Bernard Roumain visited local schools for workshops with school ensembles, introducing them to his conceptual approach to music.