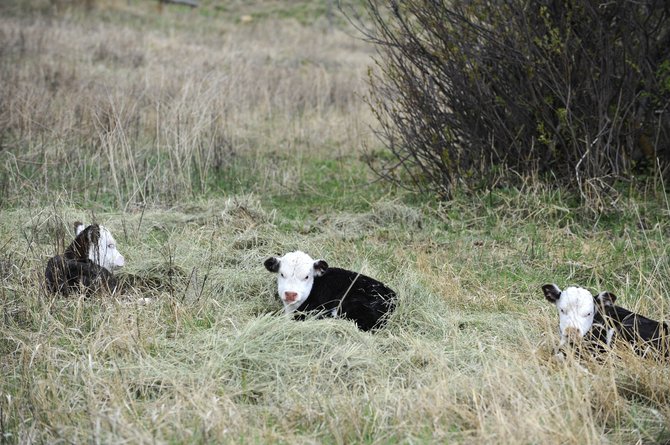 The three calves were born April 22 in North Routt. The odds of triplet calves being born has been reported as one in 100,000, and Lee Meyring, a veterinarian at Steamboat Veterinary Hospital, said he never has heard of triplet calves being born in Routt County.
Stories this photo appears in:

Weather makes spring cattle calving season easy on ranchers
Warm, dry weather has resulted in an uneventful calving season in Routt County with the exception of one, or rather three, surprises: Matt Belton's Angus Hereford cross cow gave birth to triplets April 22.