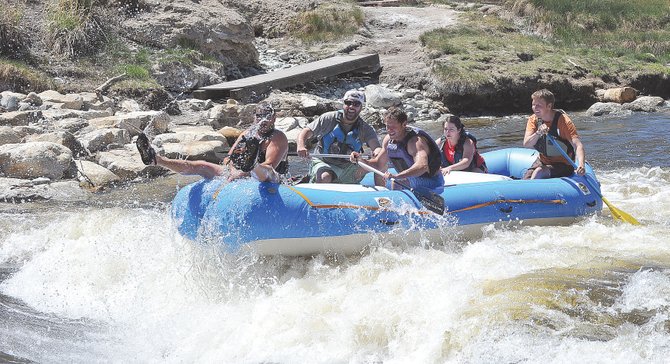 Rafters, from the front, Kyle Love, David Lathrop, Bud Whitehead, Maria Palmer and Louis Gutschenritter run the rapids along the Yampa River. However, rafters might have a short season this year because of below-average snowpack that could make for a dry summer and more demand for the valuable natural resource flowing downstream.
Stories this photo appears in:

Retired water commissioner Elvis Iacovetto, who managed irrigation ditches on the upper Yampa River for 24 years, told an audience Friday afternoon at Library Hall at Bud Werner Memorial Library that he never has seen spring stream conditions as bad as they are now.