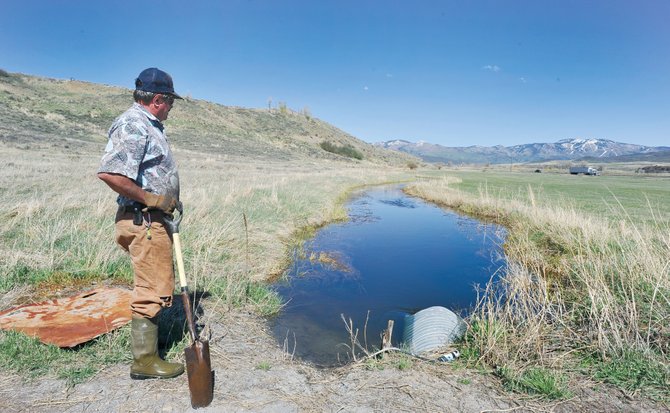 Local rancher Michael Hogue checks an irrigation ditch on his property west of Steamboat Springs. Conditions are good right now, but the nearly bare slopes of Steamboat Ski Area, shown in the background, could signal a dry summer across the valley.
Stories this photo appears in:

Retired water commissioner Elvis Iacovetto, who managed irrigation ditches on the upper Yampa River for 24 years, told an audience Friday afternoon at Library Hall at Bud Werner Memorial Library that he never has seen spring stream conditions as bad as they are now.