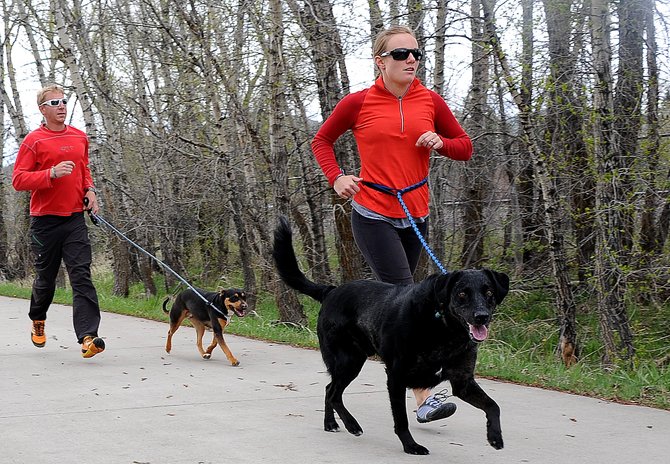 Erin Taylor and dog Brody and Chris Taylor and Dee jog along the Yampa River Core Trail on Wednesday afternoon in Steamboat Springs. Runners of all types will take to the roads and trails this summer for the Steamboat Springs Running Series, which kicks off its season in about nine days with the Spirit Challenge.
Stories this photo appears in:

July, August races likely to fill
The first race of the 2012 Steamboat Springs Running Series is just nine days away, and series director Cara Marrs said the earlier that runners sign for races, the easier life becomes for organizers.