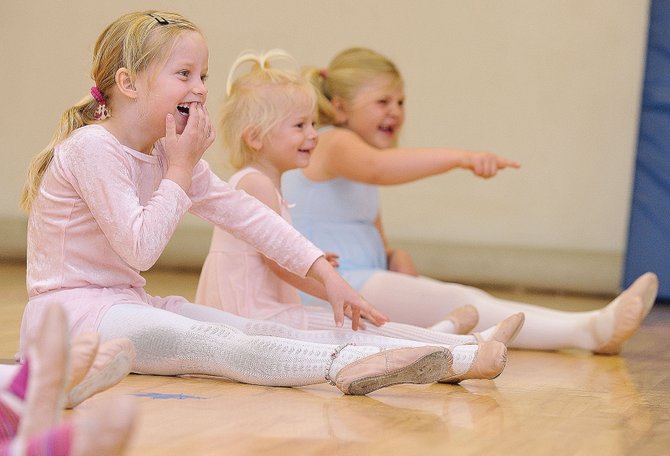 Five-year-old dancer Kelsey Bryant laughs at instructor Tamara Bereznak during a lesson Wednesday at the Let's Dance studio in Oak Creek. Bryant will be part of the studio' Spring Dance Program Saturday at 7 p.m. Saturday at Soroco High School.
Stories this photo appears in:

The Let's Dance Spring Dance Program features more than 50 dancers ages 2 to adult, performing dance styles from ballet and country to contemporary and Latin. The program takes place Saturday.