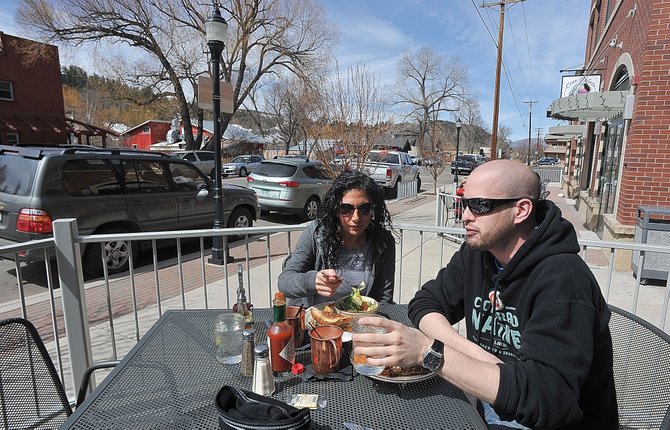 Karl Anderson and Tozah Keleshian enjoy lunch Friday afternoon on the patio of Carl's Tavern. A team of development experts from the nonprofit Urban Land Institute is coming to Steamboat this summer to produce a report about revitalizing Yampa Street.
Stories this photo appears in:

The nonprofit Urban Land Institute will bring a team of development experts to Steamboat this summer to assess how best to unleash the potential of Yampa Street.