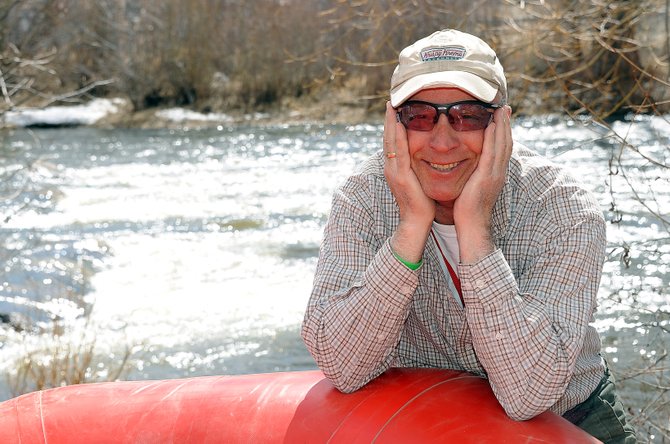 Decades working on the Yampa River in Steamboat Springs have taught Pete Van De Carr there's little he can do but wait and see what happens. A low-snow winter and a warm month of March could melt away the summer river tubing market, a cornerstone of his business.
Stories this photo appears in:
As we observe the last of our dwindling snowpack, it seems hard to remember the almost 130 percent of average snowpack we experienced at the same time last year.

Record high temperatures through March have made for a fittingly frustrating cap to a dry and warm winter season, and it all has people remembering 2002 and dreading a similar spring and summer.
March 31, 2012 11:09 p.m.