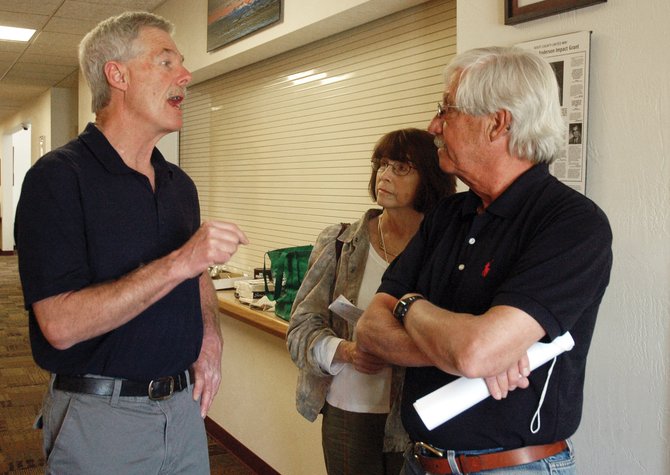 Tim Corrigan, candidate for Routt County Board of Commissioners District 1 seat, speaks with delegates Richard Parker and Sterling Banks at Saturday's democratic county assembly. Corrigan earned the support of 44 of 66 delegates at the assembly while Oak Creek Mayor Nikki Knoebel received 18 votes.
Stories this photo appears in:

Knoebel fails to reach primary by 2 votes at Routt County assembly
Tim Corrigan emerged from Saturday's Democratic Party county assembly as his party's lone candidate for the District 1 Routt County Board of Commissioners seat.