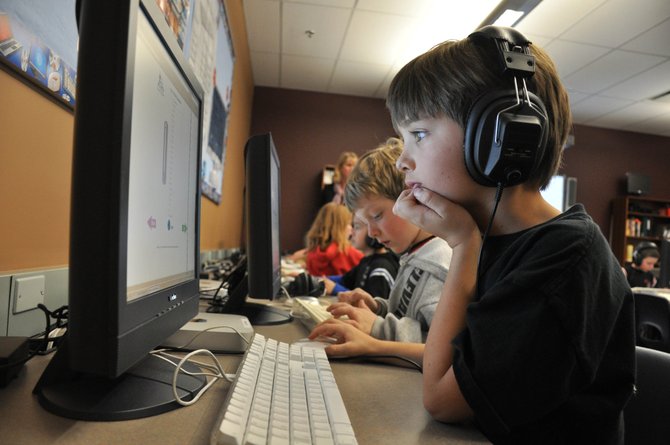 Nik Keyek, 8, types up short weather forecasts Tuesday afternoon in a computer lab at Soda Creek Elementary School. Organizers of the Steamboat Elementary School Challenge Fund are taking donations from parents and business owners that would be used to purchase additional technological tools for Steamboat's elementary schools.
Stories this photo appears in:

Organizers of the new fund hope the thousands of dollars they collect will have a significant impact on Steamboat Springs School District's upcoming budget process.