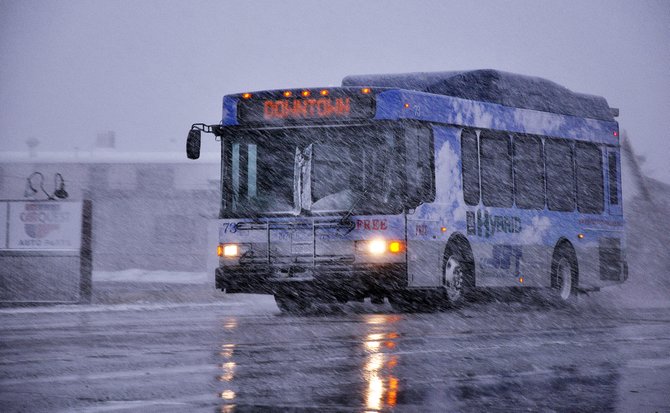 A Steamboat Springs Transit bus drives through wind and snow Sunday near the intersection of U.S. Highway 40 and Routt County Road 129. One of the city's hybrid diesel buses will be on display Monday in the Depot Art Center parking lot during an expo showcasing vehicles that utilize alternative fuels.
Stories this photo appears in:
A 1989 Ford F-250 that runs on vegetable oil will be one of eight vehicles featured in the Alternative Fuels and Gas-Saving Technologies Auto Expo on Monday.