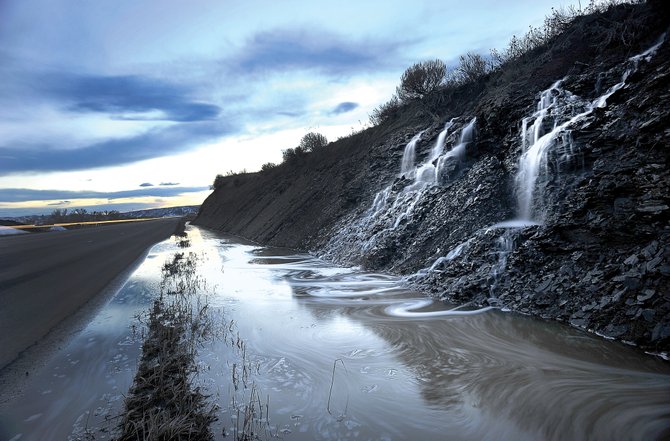 Water from melting snow rolls down the shale alongside U.S. Highway 40 on Friday evening near the intersection with Routt County Road 42 just outside Steamboat Springs. Warm temperatures have melted much of the snow from lower areas near Steamboat, filling drainage ditches and small streams to the point where they are flowing onto the roadway.
Stories this photo appears in:

A cold front and accompanying moisture are expected to move through Steamboat on Sunday afternoon. The storm is not expected to move out of the area until Tuesday morning.