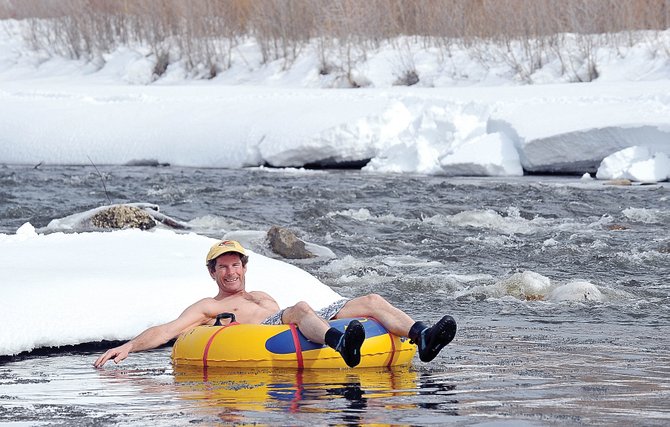 Steamboat Living Magazine Editor Eugene Buchanan celebrates Steamboat Shrinkage: of the snowpack, that is.
Stories this photo appears in:

It feels great to be in familiar terrain. That's what we want you to feel like each time you pick up a copy of Steamboat Living — that you're familiar with what you'll find and are as comfortable turning its pages as you are diving into your secret stash.