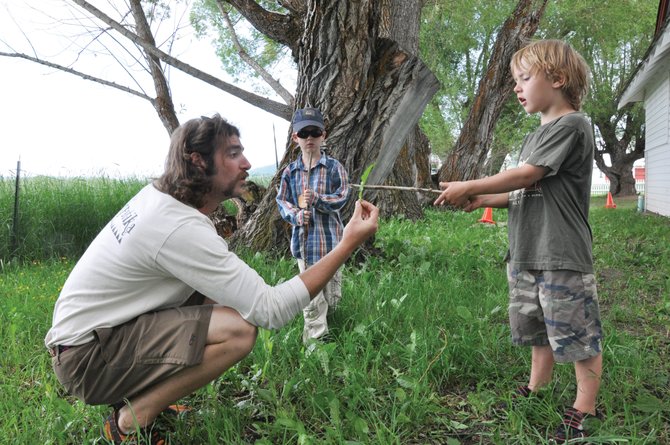 Yampatika summer naturalist Kevin McGarity, left, holds out a leaf for Sam Kitchen to examine at Yampatika's Environmental Learning Center at Legacy Ranch in July. Steamboat Springs School District officials on Wednesday questioned the level of funding community groups like Yampatika receive from the Steamboat Springs Education Fund Board.
Stories this photo appears in:

Steamboat Springs Education Fund Board members work long hours each year as they weigh the millions of dollars in grant requests they receive — and consensus often is elusive.