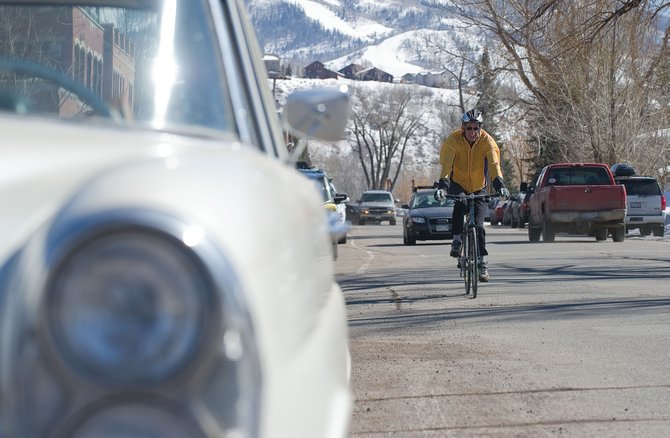 Jim Weishaar rides his bike along Yampa Street in Steamboat Springs. The revitalization of Yampa Street will be a hot topic in upcoming weeks. City staff will make two presentations at the March 20 Steamboat Springs City Council meeting, and Mainstreet Steamboat Springs is hosting a meeting of Yampa Street stakeholders March 27.
Stories this photo appears in:

Although city officials, community leaders and Yampa business owners may not be sure what the street eventually will become, one thing they agree on is that Steamboat Springs needs a plan.