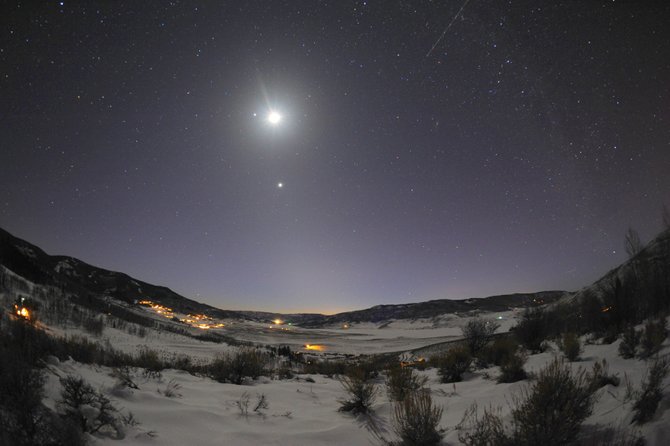 The dazzling duo of Venus and Jupiter light up our evening sky this week. In this snowy scene, captured on Feb. 26 overlooking Stagecoach, the brightest object is the moon. Jupiter is just to the left of the moon, and Venus is below. Watch these two planets converge during the next week until they appear side by side on March 13.
Stories this photo appears in:

During the first two weeks of March our evening sky is swarming with bright planets — Mars in the east and Jupiter and Venus in the west. You might even catch a glimpse of the elusive Mercury.