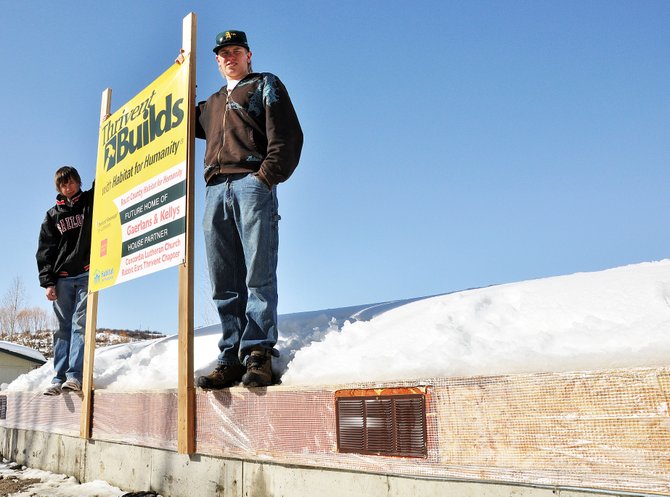 Thomas Kelly, right, and his brother Sean stand on the foundation of the Routt County Habitat for Humanity duplex they expect to move into before the end of December. Workers will begin framing the duplex on Honeysuckle Lane on Saturday.
Stories this photo appears in:

Routt County group announces sponsor for Riverside neighborhood duplex
Routt County Habitat for Humanity board members and Concordia Lutheran Church parishioners on Sunday joined hands and bowed their heads as they blessed the foundation of the duplex in west Steamboat that workers will start to frame Saturday.