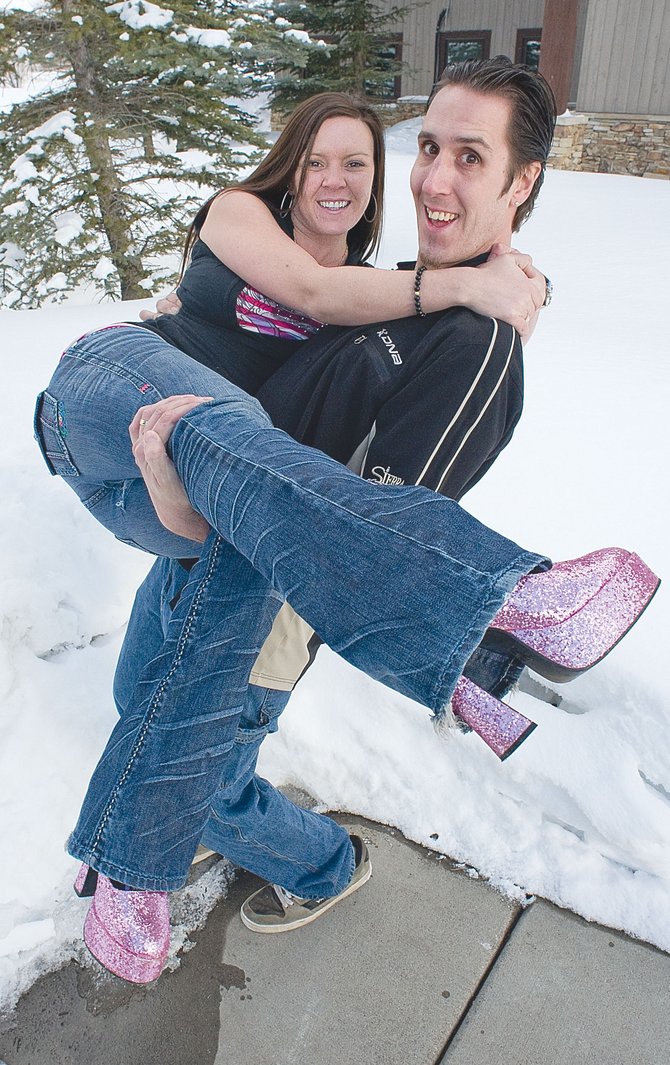 Jason Sandgren and Amy Guear are headed to Hollywood in April to play a non-televised version of Wheel of Fortune featuring Pat Sajak and Vanna White with prize money on the line.
Stories this photo appears in:

Jason Sandgren and Amy Guear will travel to Los Angeles from Steamboat next month where one spin of the "Wheel of Fortune" could change their fate, leading to marital bliss and a solution to their housing dilemma. Or not.