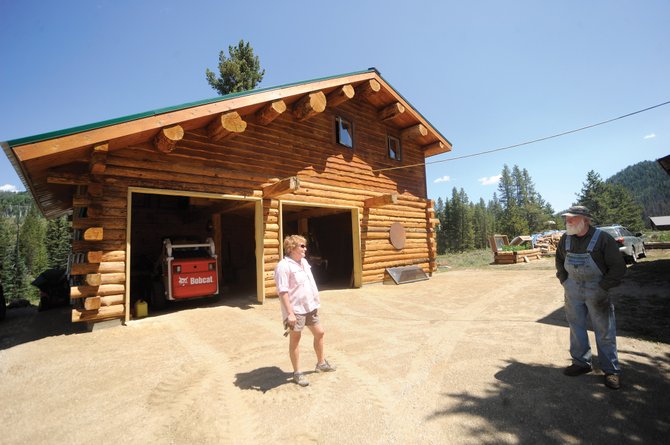 North Routt County residents Susan and Mark Burke continuously work around their home to maintain their defensible space, which is the area around homes cleared of vegetation and other materials that could catch fire in a wildfire.
Stories this photo appears in:

With fire conditions high, officials say everyone needs to be prepared for a wildfire
A hillside littered with dead lodgepole pine trees in the Routt National Forest looms over the log home owned by Susan and Mark Burke. They know a wildfire that would threaten their home off Seedhouse Road in North Routt County is just a lightning strike away. "We're just holding our breath," Mark Burke said.