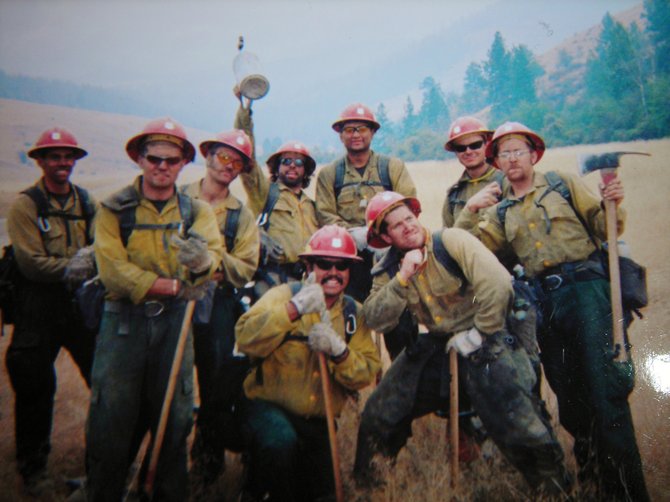 Aaron Alpe, far right, stands with other members of the Tatanka Hotshots in 2005. Alpe, a Steamboat resident, is part of a campaign to secure health insurance benefits for seasonal firefighters.
Stories this photo appears in:

Aaron Alpe starts an online petition to extend coverage
As seasonal firefighters, Aaron Alpe and John Lauer have fought fire for years without the ability to buy into an insurance plan with the U.S. Forest Service. Their fight to correct what they see as a major problem is starting to gain national attention.