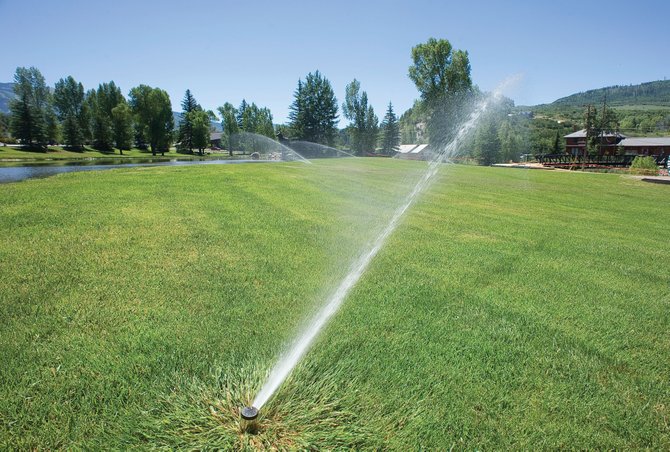 Sprinklers wet the new sod last week in West Lincoln Park in downtown Steamboat Springs. The city of Steamboat Springs and the Mount Werner Water and Sanitation District announced mandatory water restrictions Friday, effective immediately. Lawn irrigation is among the restricted uses of municipal water.
Stories this photo appears in:

Citing extreme drought, low flows in the Yampa River and discharges from Fish Creek Reservoir now exceeding inflows, mandatory water restrictions have been put in place for all of Steamboat Springs.