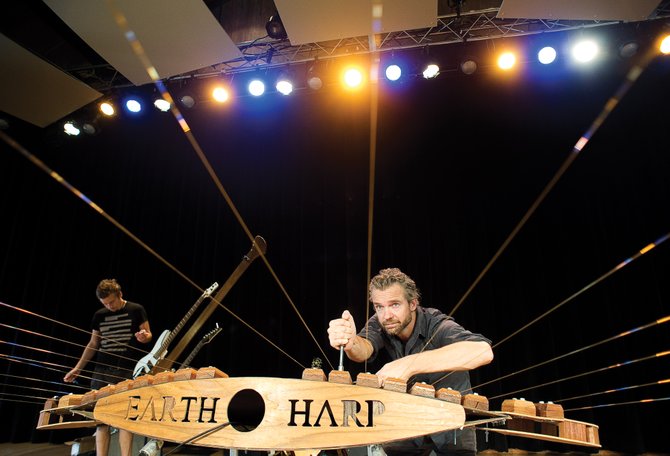 William Close, founder and artistic director of the MASS Ensemble, tunes the Earth Harp Friday afternoon at the Strings Music Pavilion. The group performs Saturday night and will appear at the Strings Free Community Day at 12:30 p.m. Sunday.
Stories this photo appears in:

It more was than a decade ago that William Close invented the Earth Harp, which uses the structure it's strung across to create a deep and resonant sound. The unique instrument is on display today at Strings Music Pavilion.