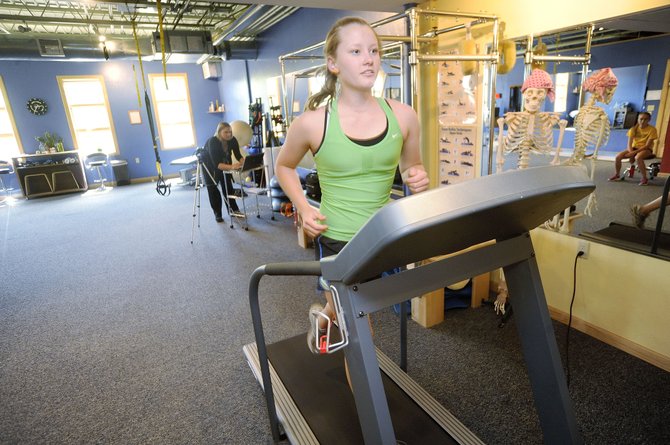 Stride Guide: Local runner Maddie Ruppel gets tested on the treadmill at Forever Fit.
Stories this photo appears in:

Forever Fit video analysis breaks down running form
Running can be rough on the body, and even a minor injury quickly can ruin a runner's season. "Let's prevent the injury versus fixing it afterward," says Erin Monger-Rosso, a physical therapist with Forever Fit of Steamboat Springs.