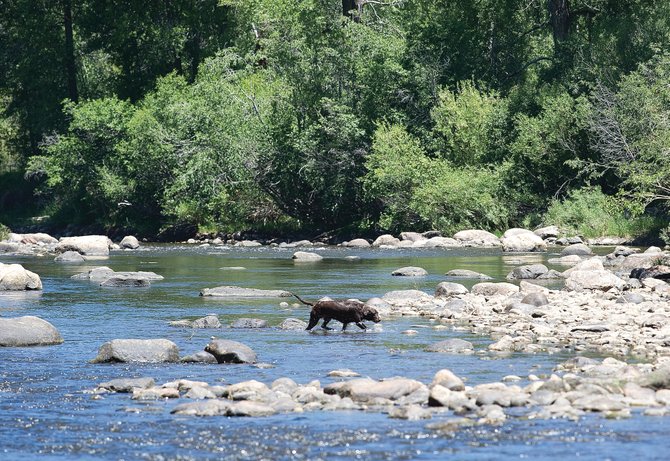 The Yampa River was flowing at less than one-tenth of its typical 1,000 cubic feet per second through Steamboat Springs on Monday. A conservation nonprofit, the Colorado Water Trust, has reached an agreement on a lease to allow additional releases from Stagecoach Reservoir to bolster flows in the town stretch of the river.
Stories this photo appears in:

There is relief in sight for the Yampa River where current flows through downtown Steamboat Springs are a relative trickle compared to what is normal for the last week in June.