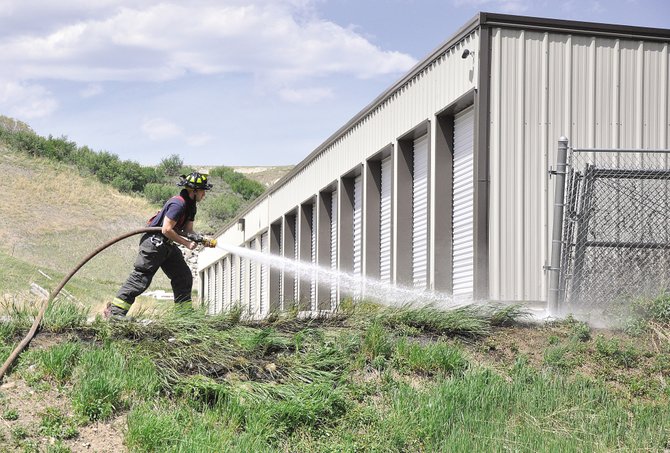 Steamboat Springs Fire Rescue firefighter Devin Borvansky sprays water on a small grass fire on the west end of Steamboat Springs in May. Steamboat's firefighters will be the second-largest beneficiary of pay raises approved Tuesday by Steamboat Spring City Council.
Stories this photo appears in:

City of Steamboat Springs officials say they are working to solve a morale problem and Tuesday night said it was time to resolve major pay discrepancies.