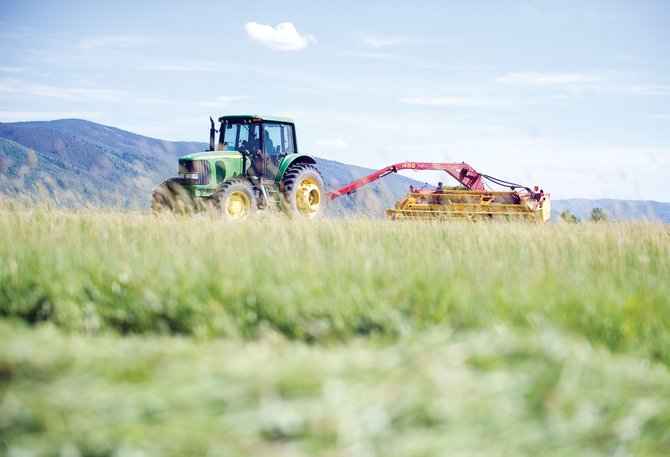 Longtime Routt County rancher Larry Monger cuts alfalfa near the intersection of Mount Werner and River roads Friday afternoon. Drought conditions have ranchers concerned about how to feed their herds this winter.
Stories this photo appears in:

6-county region applies for federal disaster relief
With the drought deepening in Northwest Colorado, some livestock producers in Routt County already are beginning to sell off cattle they worry they won't be able to feed through the summer.