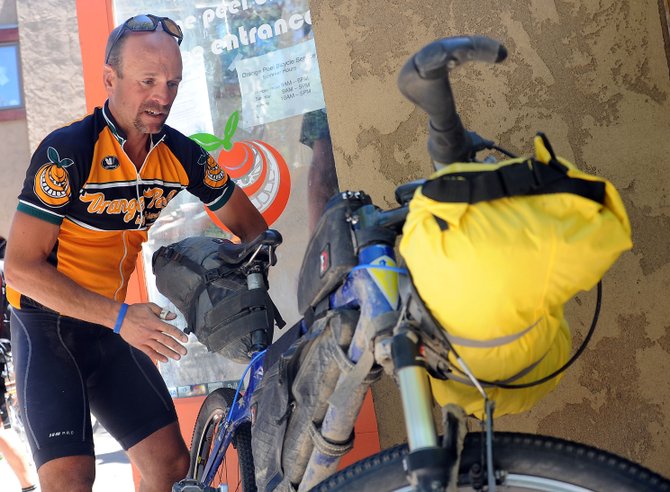 Steamboat Springs resident Dave Meissner packs up at Orange Peel Bicycle Service in downtown Steamboat Springs after taking a pit stop in the town while riding in the Tour Divide mountain bike race. Meissner was in 19th place as of Thursday evening.
Stories this photo appears in:

Dave Meissner was one of a number of Tour Divide riders who made and then left Steamboat Springs on Thursday, arriving shortly ahead of a larger pack of racers and savoring every moment he could.