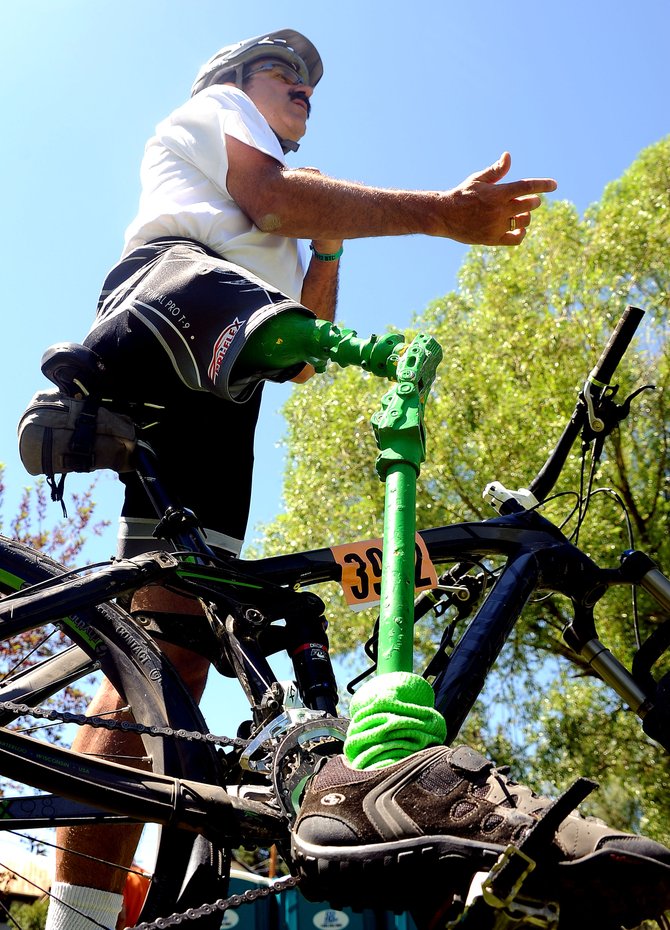 Marc Romero speaks Wednesday about his prosthesis and his efforts to educate about riding with one in Steamboat Springs. Romero was in town for the Bicycle Tour of Colorado. His prosthesis is old, he said, one he'd never use to walk. But he had it refitted, and it now is ideal for cycling.
Stories this photo appears in:
One walk around the Steamboat Springs High School and Memorial Park — where combatants of the 2012 tour ended after riding from Craig on Wednesday — was a good reminder of the power of biking.