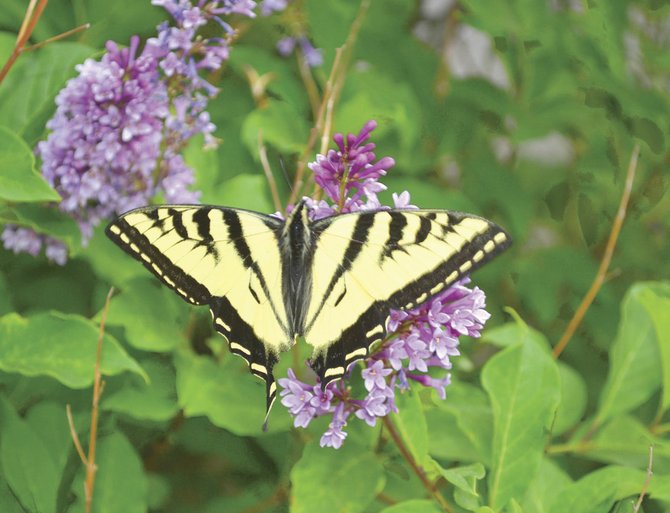 The abundant tiger swallowtail butterflies that came out early this summer endured the winter dormant in their chrysalises. Their caterpillars eat cottonwood and aspen leaves.
Stories this photo appears in:

Looking on the bight side, if there's anything good about beginning summer in a severe drought, it could be that mosquitoes are difficult to find at a time when they are usually peaking at valley elevation.