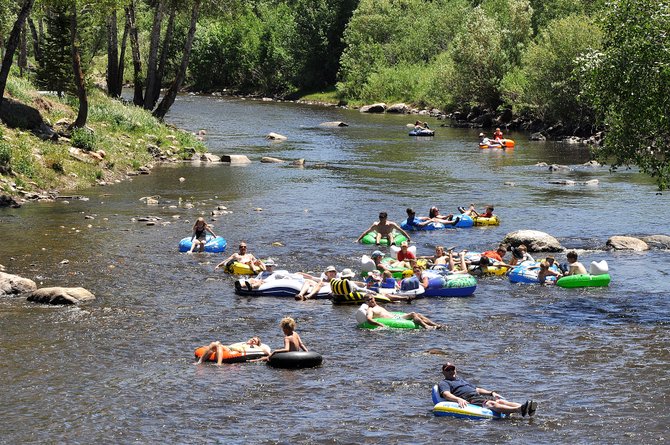 Clusters of tubers float down the Yampa River on Sunday near the Fifth Street Bridge. The river was barely flowing above 100 cubic feet per second Sunday afternoon, and its decline is expected to continue as hot dry weather is in the forecast again this week.
Stories this photo appears in:

Steamboat river already approaching end of recreation season
According to a National Weather Service forecast, the Yampa River could slow to 85 cubic feet per second in Steamboat Springs as early as Wednesday. Once the river falls below that threshold, it essentially closes to recreation to protect wildlife and the river's habitat.